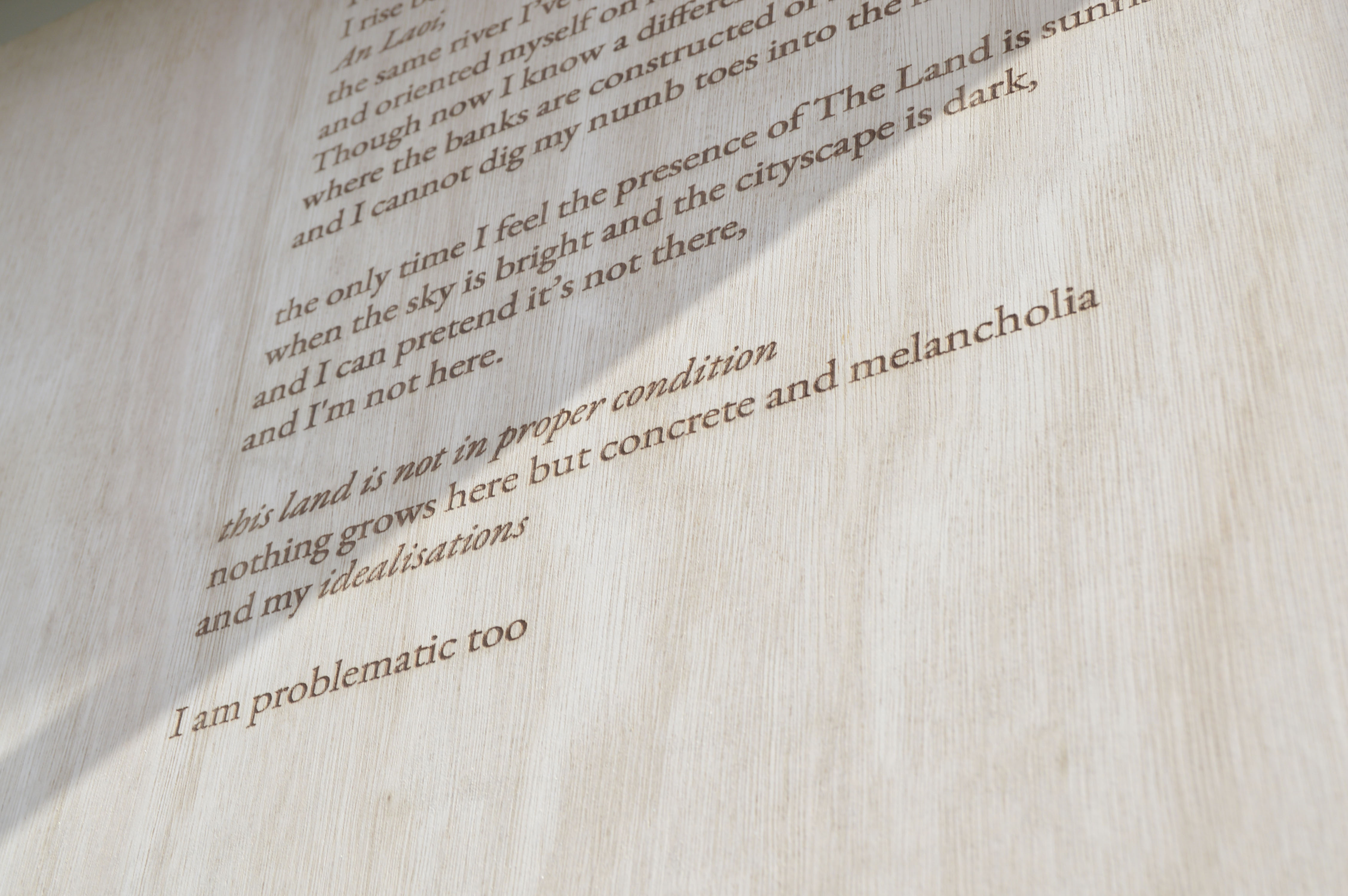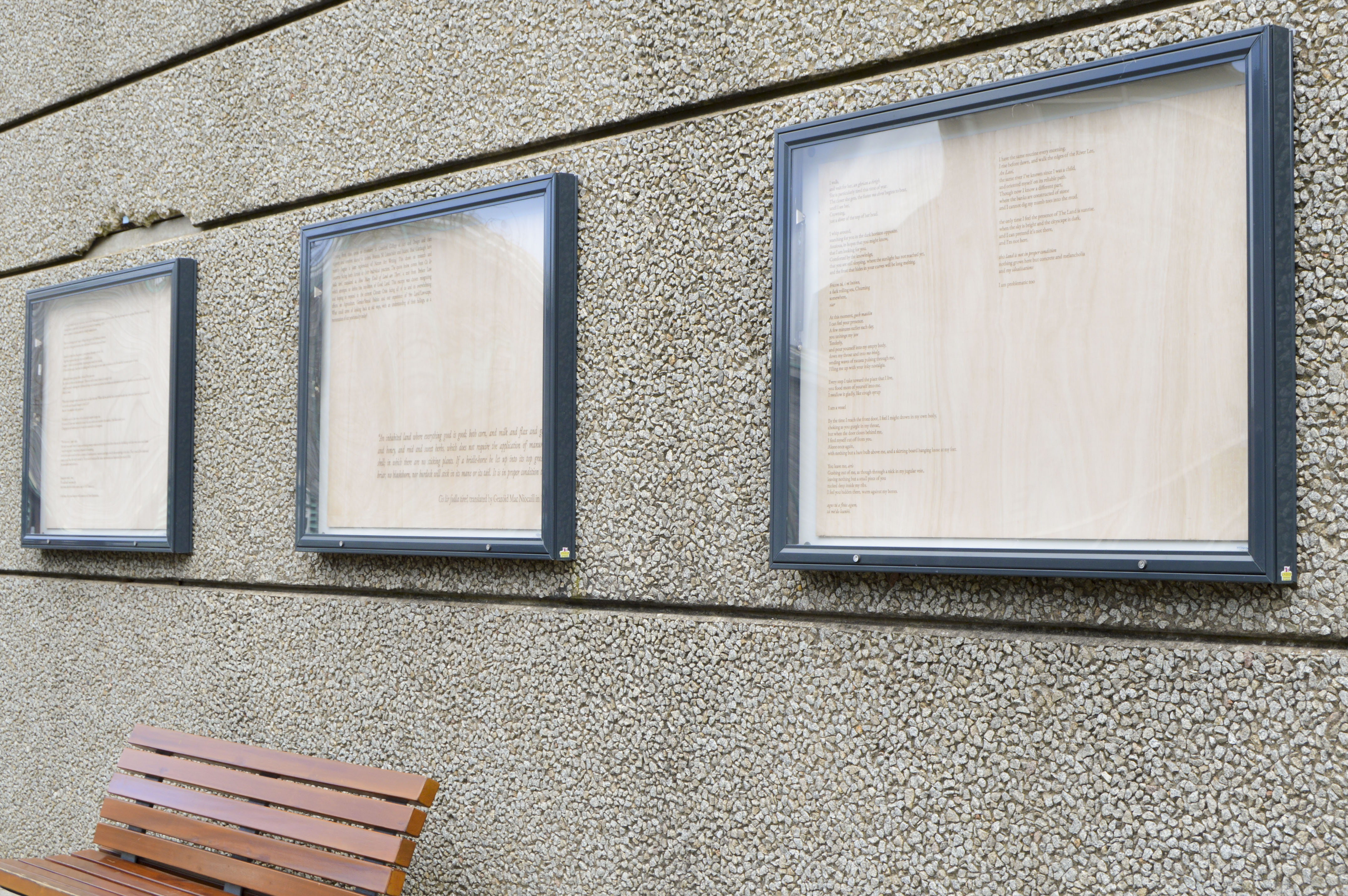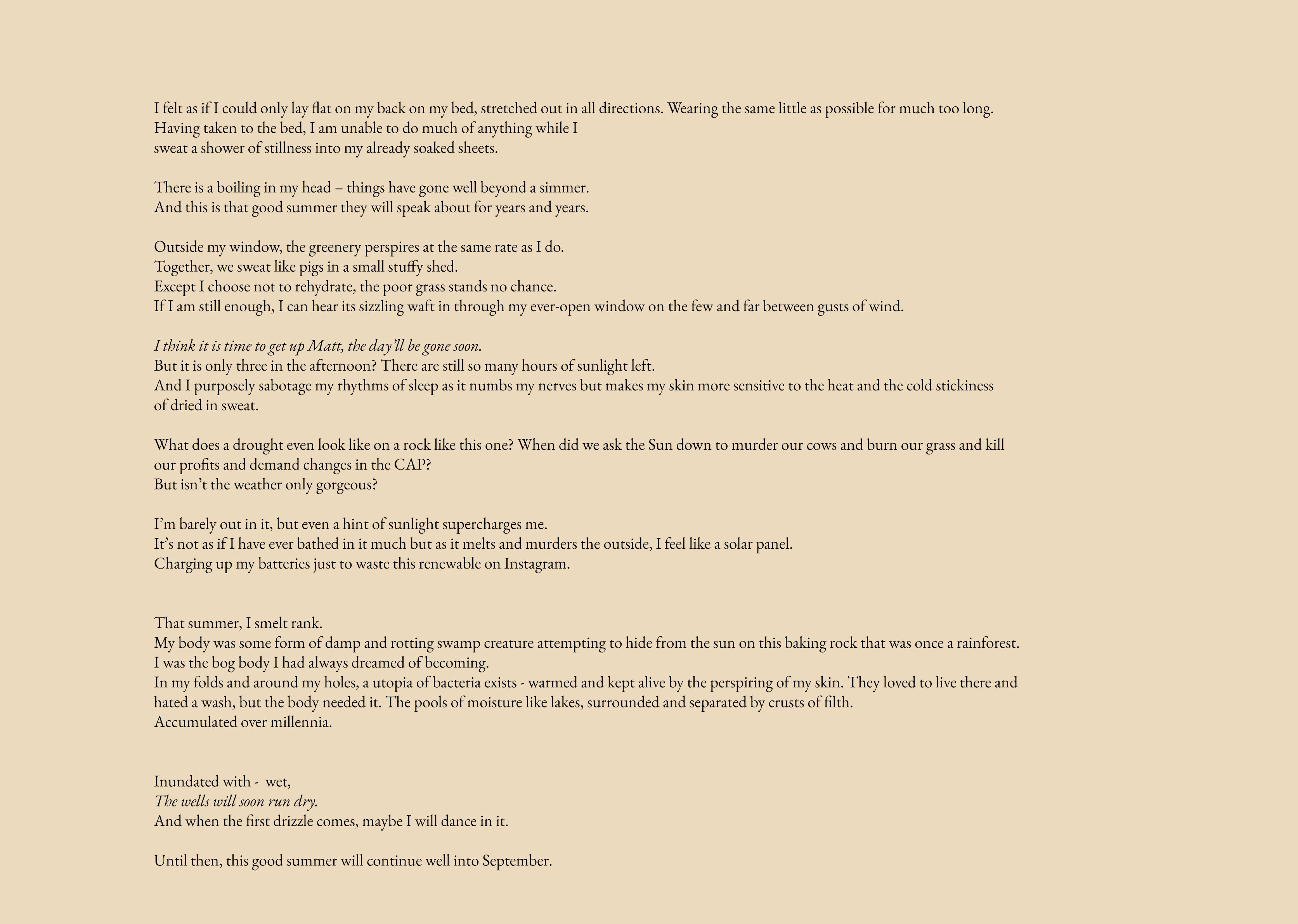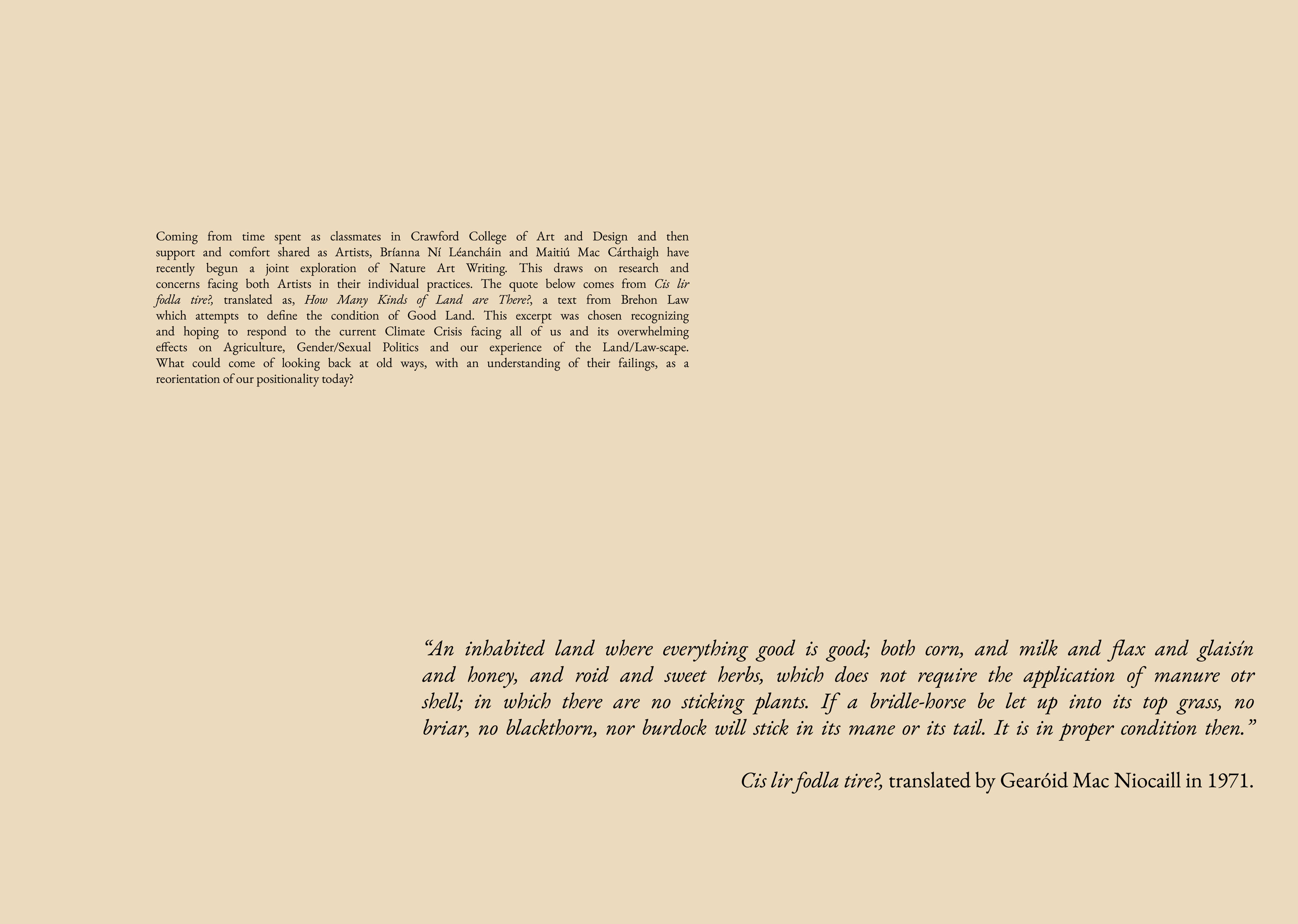 forcamás

the unsteady moment before an inevitable fall
Coming from time spent as classmates in Crawford College of Art and Design and then support and comfort shared as Artists, Bríanna Ní Léancháin and Maitiú Mac Cárthaigh have recently begun a joint exploration of Nature Art Writing. This draws on research and concerns facing both Artists in their individual practices. The quote below comes from Cis lir fodla tire?, translated as, How Many Kinds of Land are There?, a text from Brehon Law which attempts to define the condition of Good Land. This excerpt was chosen recognizing and hoping to respond to the current Climate Crisis facing all of us and its overwhelming effects on Agriculture, Gender/Sexual Politics and our experience of the Land/Law-scape. What could come of looking back at old ways, with an understanding of their failings, as a reorientation of our positionality today?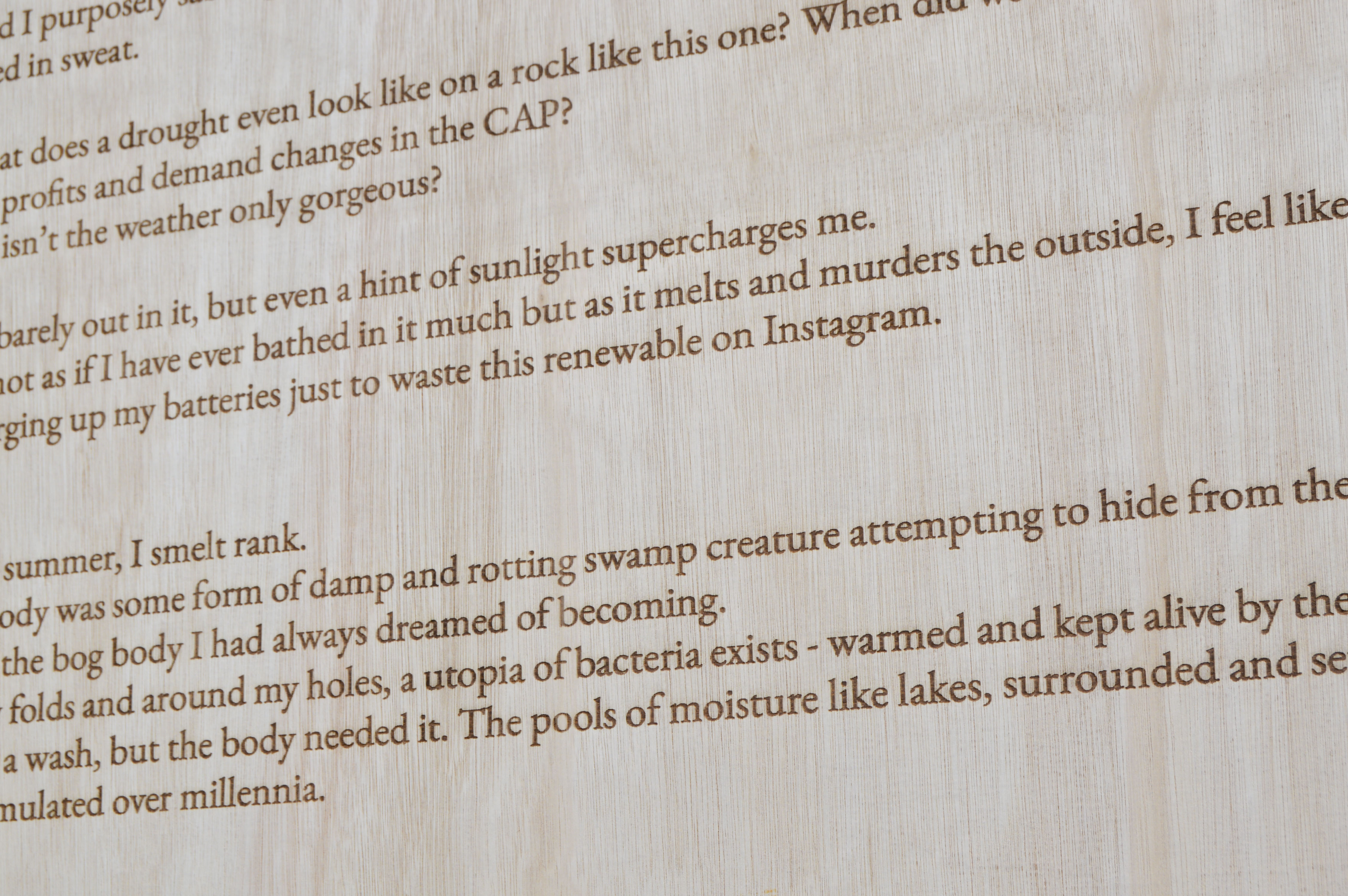 Back to Home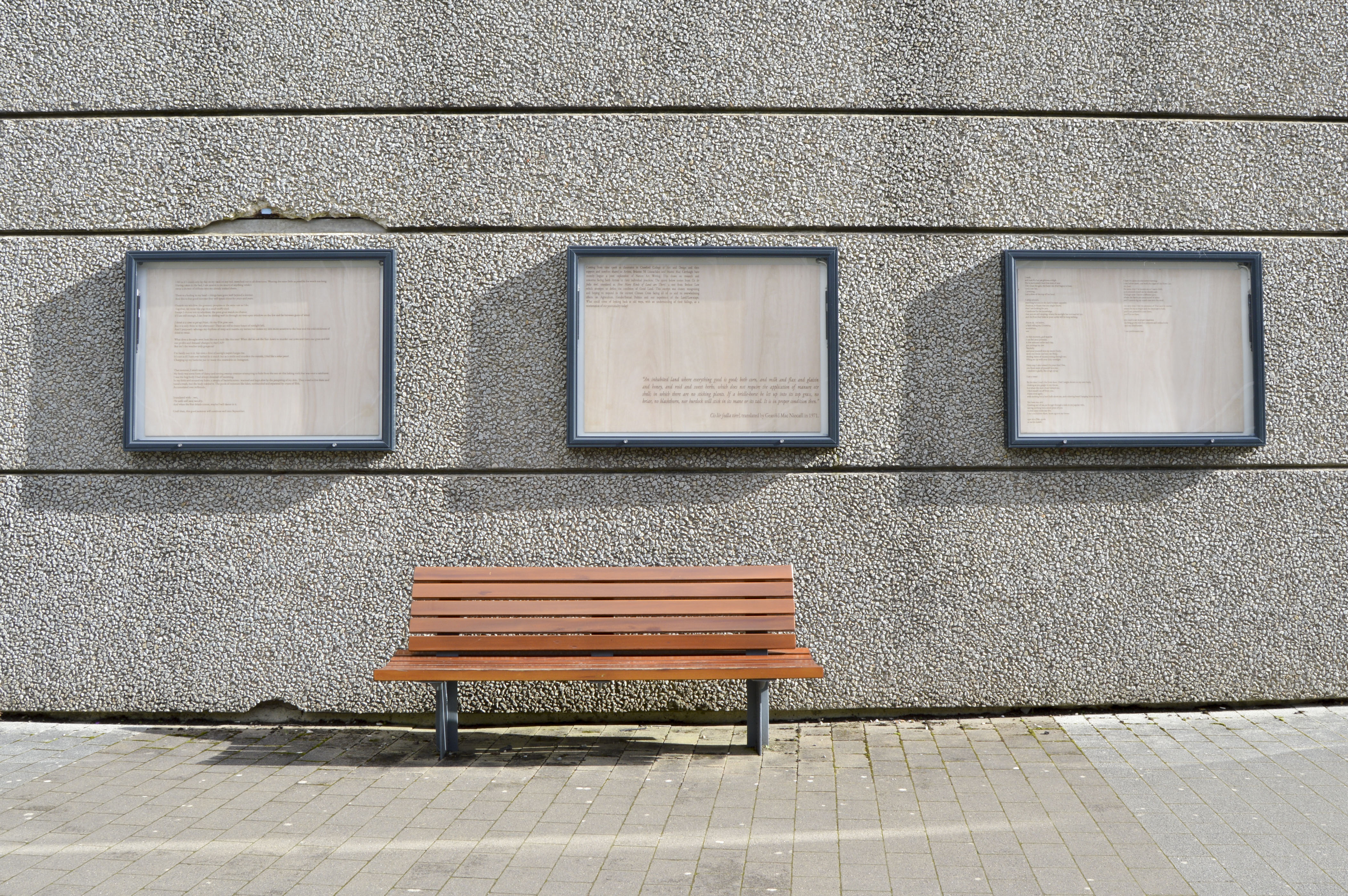 See also on
The Paper here.
Bríanna Ní Léanacháin's Artist Website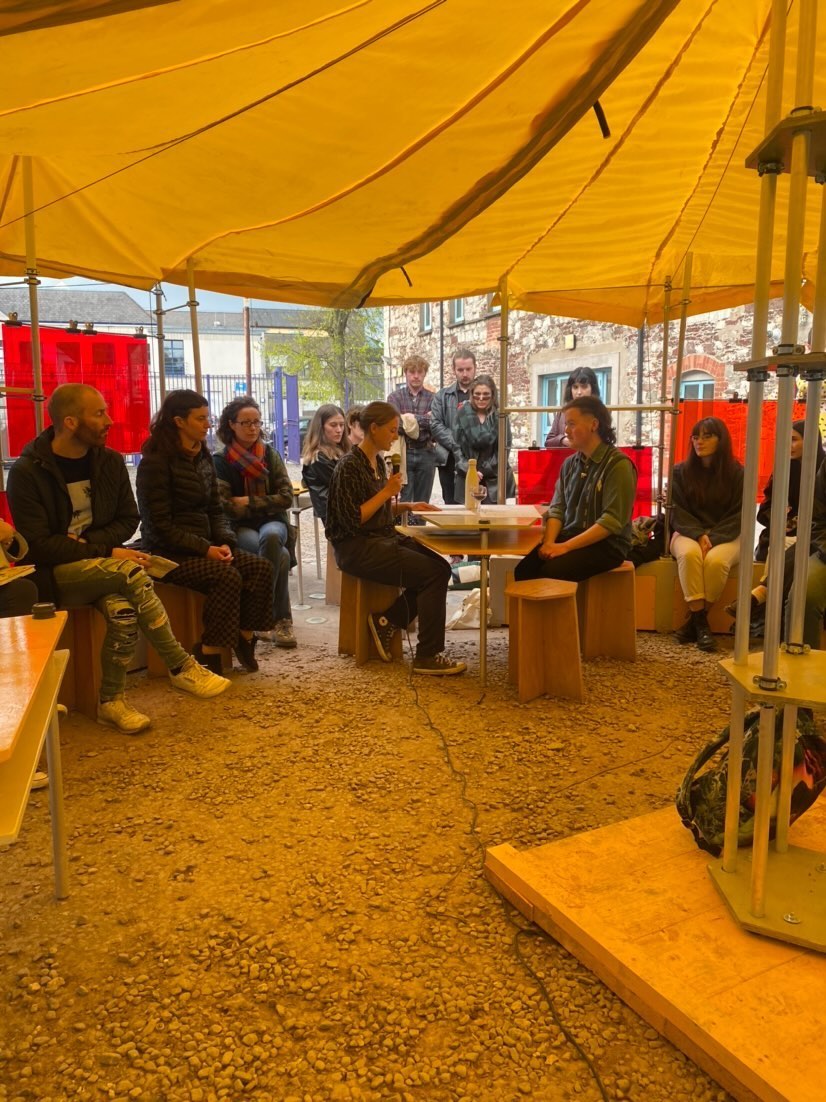 Work then performed at Existing in Dialogue, hosted by the Paper as part of the FaoinSpéin programme.